COVID-19 outbreak has affected everyone at a global level. The virus has left such a serious and widespread impact on everyone that it isn't limited to a state or nation anymore. Every single industry is suffering in one way or another. Fireworks industry is one such industry that has suffered a massive loss over the year. Different festivals around the world were put to a halt because of the restrictions on gathering, which is why firework shows on events like Diwali, New Year, and Halloween were affected. Even after spending 2020 in complete lockdown, the situation is still out of hands, especially in England. Ben Johnson has recently put restrictions of a curfew on pubs and restaurants after 10 pm. This situation is expected to last for six months. This means that 2021 will also continue to disrupt the major events.
Firework Events Affected By Coronavirus
Following are some of the major and traditional because of which firework industries used to make major profits every year. Due to the COVID-19 restrictions, firework companies are forced to lock their factories because of the lowered amount of sales. Sparklers, roman candles, party poppers, and other indoor fireworks were sold widely because most events were planned indoors.
Trick Or Treat
The ban on social gatherings had greatly impacted the most awaited event for both children and youngsters. Families enjoy this event by joining together and engaging in backyard firework shows while their children knock the doors of neighbours for tricking or getting treats. With the limitation that not more than 6 people will be allowed in a gathering, people had to give up on the firework shows. Children just went to their neighbours' houses one by one to get their treats.
Halloween Parties
Similar to the trick and treat event, Halloween parties are were believed to be incomplete without a night-bashing firework show. Already, the 31st October festival was cancelled in different states of the country after which Halloween parties were also limited due to the 10 pm curfew. No fireworks were used in these parties either because the gathering was limited.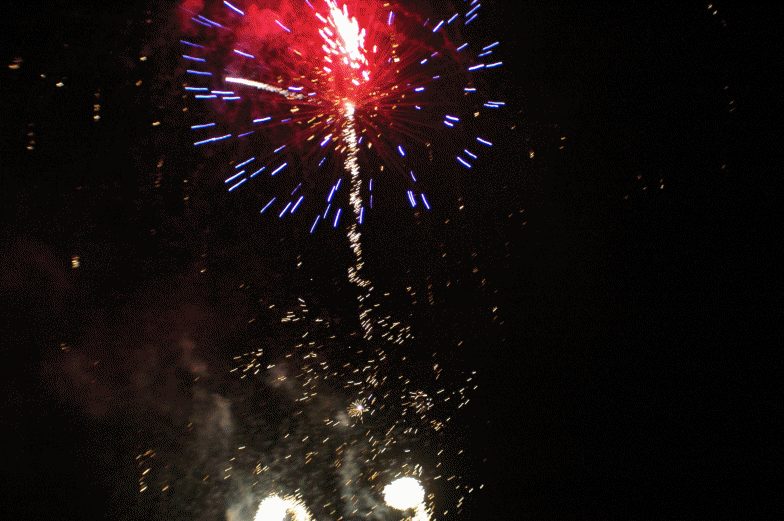 Bonfire Night
Bonfire nights are meant to bring people closer. The government of the UK has also allowed a time extension of 1 am for bonfire night fireworks, but it was before the coronavirus outbreak. Lots of public celebrations were cancelled due to which people were forced to stay homes. Firework industries wait all year long for these events to arrive because people buy professional fireworks in bulks for arranging the sparkling shows. One of the biggest firework display event in Lewes, East Sussex where more than 80,000 people come to celebrate, was cancelled due to the pandemic situation. With the cancellation of this event as well, the firework industry faced another thump of loss.
Christmas Eve Celebrations
New Year's Celebrations
It was announced even before the New Year's Eve that the firework show around the London's Eye is off. No special event was held, and the ones planned were withdrawn as the case-count of the corona was rapidly increasing. Fireworks are sold all over the world for the celebrations of the New Year, but this year wasn't the same. While some countries decided to put off the restrictions for this night, other countries remained firm on their decisions.